Discovery of mysterious TuLou,located at Fujian province , South of China
We can supply the service with economic and competitive price to pick you up at Xiamen airport , drive you to Tulou, arrange hotel , tour guide,etc, based on your request to help you achive your safe and sucessful travel journey .
Clink the below youtube video
https://www.youtube.com/watch?v=dOoJtkBSnSo&t=374s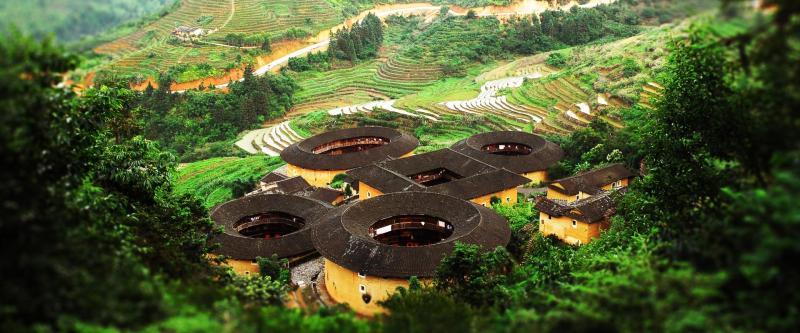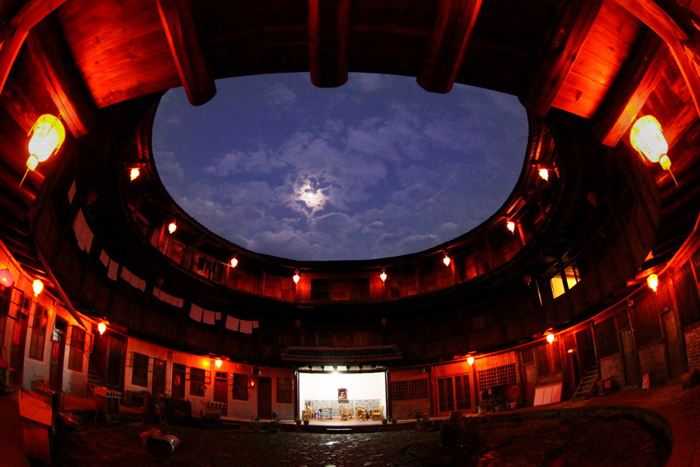 After the Great Wall of China, the roundhouses built by the Hakka people spread all over Fujian province, are amongst the most famous and precious architectural treasures of China, and regarded as one of the most iconic tourist attractions for visitors to the country.
The Hakka roundhouses – called 'Tulou' in Chinese, literally meaning earthen buildings – are large, enclosed and fortified earth and stone structures of rectangular or circular shape with walls up to 1 meter thick, which are often three to five stories high and can house communities of up to 100 families.
The unique structures resemble small fortified villages and offered their inhabitants protection from plundering and war for centuries. Today, there are still more than 20,000 Hakka roundhouses of varying size and condition that can to be found among the lush, subtropical mountain landscapes of Fujian and Jiangxi.
In 2008, a total of 46 Fujian's roundhouse sites – of which some of the finest examples are located along the race track of this marathon – were recognized by UNESCO as World Heritage sites, and described as 'exceptional examples of a building tradition and function exemplifying a particular type of communal living and defensive organization in a harmonious relationship with their environment'.
The Hakka roundhouses are a must-see even for experienced China-travelers, and the Great Hakka Marathon offers the opportunity not only to visit and experience them, but also to enjoy a great run in this unique scenery and atmosphere.
International Event

Great Hakka Marathon helding in Tulou every November , clink the below ink for more official information
http://great-hakka-marathon.com/